Shaver Sockets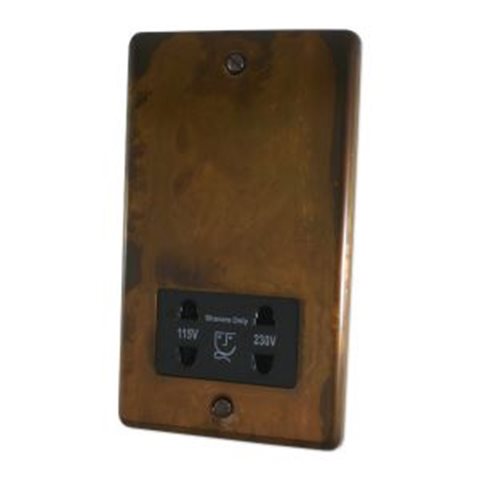 You might think that when it comes to shaver sockets, you only have a limited number of options, but we're pleased to say this isn't the case.
Every range we have includes of a shaver socket, which means we have literally dozens of different shaver socket variations available.
We have highlighted a few ranges in the links below, but don't forget to browse around to check out all the options within the other ranges, as there is plenty to choose from within the site.
Most of our shaver sockets are fixed to a metal plate, although there are a few plastic plates available in the white and grey ranges of sockets.
Don't limit your shaver socket to the normal styles, really push the boat out and make sure it matches the rest of your interior decor.
One thing to remember when installing shaver sockets is that you will need a deep back box than a normal socket or switch. Each one varies, so please check out each link for further details. All the shaver sockets we sell are suitable for installing in a normal 220-240V UK electrical circuit.
Don't forget, if you do have any specific questions or need any technical assistance, please get in touch with our customer service team. You can call us, email us or chat to us.
There is also one more thing to remember, we would always recommend using a qualified electrician for all installations, but this is never more true than in a bathroom. Please don't try this at home - call the professionals.