What is convenience lighting?
Convenience lighting makes your life easier by illuminating those dark recesses in cupboards, drawers and corners. Whilst of course designed to be functional, there's nothing to say convenience lighting shouldn't also be stylish and bring a dash of luxury to your home!
Convenience lighting can be applied anywhere within the home, but it often associated with places where you do specific tasks that require dedicated lighting, with kitchens being the classic example.
Under Cabinet Lighting
Perhaps the best known and, some would argue, most useful convenience lights. These lights are fixed to the underside of your kitchen wall cabinets. They project light down, onto the work surface.
Kitchen cabinets can create a shadow onto your kitchen worktops. Especially if you have ceiling spotlights that have been placed too close to the wall (ideally they should be directly above the work surface). Under cabinet lights can resolve the shadowing issue by projecting light straight down onto the work surface, offering practical task lighting for your cooking.
Pan and Cutlery Drawer Lighting
Drawer lighting is a clever way of illuminating deep pan drawers and cutlery drawers. They are normally available in various lengths to suit standard drawer carcasses and has a low wattage, allowing a full drawer stack to be lit using only one LED driver.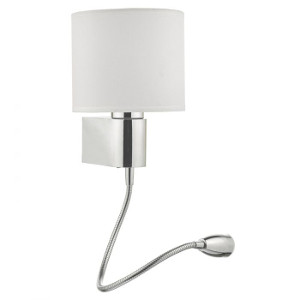 Wall Unit Lighting
Interior wall unit lighting come in different shapes and sizes and with a choice between cool and warm white temperatures. Most modern fittings also include a greater number of LEDs for a brighter light output, enabling you to highlight your glassware to full effect. These can be used in both glass wall cabinets, to display your favourite wares, or combined with a switch triggered by the door or PIR they can be placed in a normal wall unit (with a solid door) that lights up when the door is opened.
Shelf Lighting
Proving that convenience lighting can create the right mood as well as make life easier is, shelf lighting to give the wow factor to your kitchen or bathroom. Just make sure they are IP rated before buying. The IP rating needs to be appropriate to the proximity to water. If in doubt, ask a qualified electrician. As an example IP44 LED glass shelf light are splash-proof and suitable for use in the bathroom or kitchen - as long as the shelf is positioned at least 0.6m away from the sink.
Wall Lighting
You can carry the convenience lighting through to the lounge area too. There are a number of wall lights that come with a convenient flexible arm that projects the light onto your evening space, whether it's to read your latest blog on your phone or your current paperback thriller.
Outdoor Convenience Lighting
One of the obvious convenience lights are floodlights with PIR sensors. They are triggered by movement, giving you light as soon as you walk or drive onto your driveway.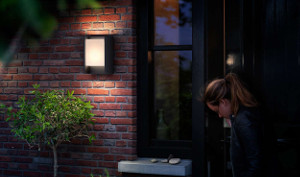 Garage Convenience Lighting
One that is often missed, try combining a PIR switch, which turns the light on when it detects movement, with an LED light. It means the light will instantly turn on when you walk through the door. No more scrabbling for the light switch when your arms are full.
Many Other Versions
There are plenty of other versions of convenience lighting. Just think about when and where you need lights, whether it's a sensor in the bathroom to that turns the light off after you've left the room (great for those with teenagers who have a phobia for turning off lights) or perhaps a Smart Home light that you can program to come on at certain times of the day, or even when something happens; perhaps when you are within 50 metres of your home your porch light switches on.
There are so many uses for convenience lighting, so think about how lights can work for you in your home and we're sure we will have an option to help you make it happen.