Grid Switches
Use grid plates to create a combination of modules that are not available as a standard plate. Please note that these grid plates are made to order so take a little longer than usual. Please check the details on the product page for a more accurate timescales.

All you have to do is choose the plate you require then select the modules from the drop-down box. As you add in the modules, the price will update automatically.
Select the modules in the order you would like them to appear.
Our Cast ranges do not have a grid plate option available.
The fixing screws on the 2 gang grid plates are positioned at the top and bottom of the plate. The mounting screws on the yoke are positioned to be installed in a standard wall or pattress box. The front plate is then secured on with the fixing screws.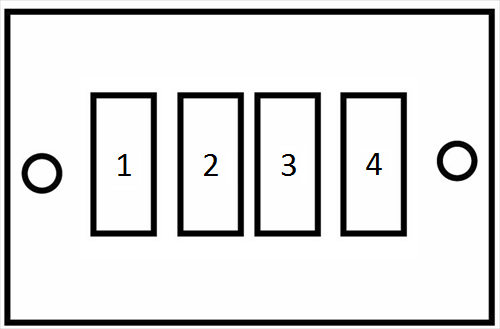 If you require help with this please call us on 02920 004 887 where you'll speak to our customer service team and they'll guide you through the process, or use our new chat box below.